General Resources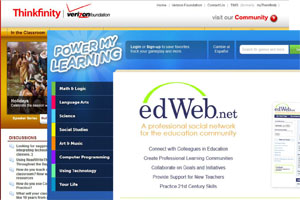 PowerMyLearning.com is designed to help foster a more vibrant Home Learning Environment by providing links to some of the best free learning content on the Internet. We link to hundreds of high-quality educational games and activities that are organized by subject area and by grade level.

Partnering with the most trusted names in education to bring you teaching and learning materials, as well as a community excited about education, just like you are.

TeacherTube is a video sharing website similar to, and based on, YouTube. It is designed to allow those in the educational industry, particularly teachers, to share educational resources such as video, audio, documents, photos, groups and blogs. The site contains a mixture of classroom teaching resources and others designed to aid teacher training.

Create Rubrics for your Project-Based Learning Activities! Registered users can save and edit rubrics online. You can access them from home, school, or on the road. Registration and use of this tool is free, so get started now!

At Edmodo, we help teachers make their classroom a community.

Edmodo provides a safe and easy way for your class to connect and collaborate, share content, and access homework, grades and school notices. Our goal is to help educators harness the power of social media to customize the classroom for each and every learner.

Sharing SCIENCE technology tools with teachers with educational science series seminars, hands-on technology workshops, and user groups.

All the quick, compelling one-session activities you need to incorporate interactive learning and technology into your curriculum. Each activity requires no prep and can be completed in 15-30 minutes.

-Use these 50+ activities in the computer lab.
-Build excitement and discussion when you introduce a new topic.

You can introduce or augment technology skills with these lesson plans for teachers. They're ready to use as they are, or you can customize them to fit your specific teaching and learning goals.