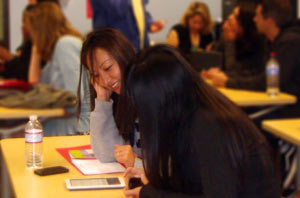 Professional Development
In addition to the professional development events that The Riordan Foundation hosts, we look out for opportunities hosted by other organizations that may be of interest to our network.
Attending any of these events? Let us know how it goes!
Join us for a day of collaborative, hands-on, professional learning about project-based learning (PBL). We will explore practical strategies to deepen the inquiry in projects, whether you are a newcomer or a veteran of PBL. Among the topics we'll explore with video case studies and small-group activities: how to design projects that engage student interests while meeting academic goals; how to get projects off to a good start; how to manage the "messy middle" of PBL; how to connect students with experts and audiences outside the classroom. We will use PBL practices throughout the day.

Nov. 6 - DIY Girls Teacher Training

Information coming soon! Email contact@riordanfoundation.org if you would like to be updated about this event when information becomes available.