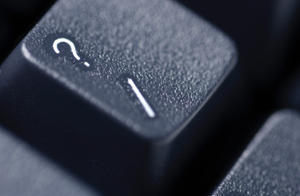 Frequent Questions
Have a question about The Riordan Foundation or our policies? If so, you've come to the right place. This section is a compilation of answers to the questions most commonly asked by our constituents. Just start by following one of the links below.
If you can't find the question you wanted to ask, don't hesitate to contact us.
When does The Riordan Foundation accept grant proposals?

We review grant proposals year-round, though different grant programs have different application periods. Please visit the Grant Initiatives page for specific information abut the program that interests you.

Does The Riordan Foundation fund outside Los Angeles County?

No. Our current emphasis is on education initiatives within Los Angeles County.

With which grade levels does The Riordan Foundation typically work?

We support an array of PreK-12 initiatives, though most of our funding targets elementary school classrooms. See specific eligibility requirements in the Grant Initiatives section.

Are all Riordan Foundation programs challenge grants?

All of our technology initiatives are challenge grants with challenges ranging from 25-50% of the value of awarded equipment. Agency Grants are considered and awarded on a case-by-case basis, only sometimes including a challenge component. The Recreational Reading Mini-Grant does not require a challenge.

Does The Riordan Foundation fund for-profit or private and independent schools?

The Riordan Foundation does not fund non-501(c)(3) or for-profit organizations and/or schools. Nonprofit private/independent schools within Los Angeles County are eligible to apply for grants as long as they meet the other eligibility criteria.

Does The Riordan Foundation support other education programs, such as parenting education, literacy programs or various fine arts curricula?

Our current funding priorities lie with our flagship PreK-12 grant programs in Los Angeles County. Requests for other types of projects will be reviewed, though very few will be selected.

Does The Riordan Foundation support capital campaigns?

Does The Riordan Foundation award scholarships?

How many times may a school or agency apply?

Agencies may only submit one application per year. If an agency has received funding in the past, no additional funds will be awarded until we receive a comprehensive report on the use of the previous grant. Schools may apply for multiple grants within the same 12 month period, but only one application per program will be accepted. In the case of Recreational Reading Mini-Grant winners, teachers must wait 24 months before reapplying.

How much is a typical grant awarded by The Riordan Foundation?

Our school grant initiatives range from $10,000-$100,000. Typical agency grants range from $5,000-$10,000, though some organizations have received up to $50,000.

How much does The Riordan Foundation give annually?

In general, our annual giving, which includes contributions from our 501(c)(3) affiliate, Rx for Reading, is between $2 and $5 million.

When can I expect to hear about the status of my application?

For information about specific program applications, please see the Grant Initiatives section. In general, applicants will be notified of award or decline within 90 days of the receipt of a complete application.

How do we find out more about The Riordan Foundation?

All important information can be found on our website, including downloadable applications, funding priorities, and online resources. If you have further inquiries please email us or call our office (310) 472-2020.