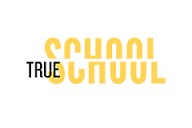 The Riordan Foundation is hosting two design studios led by TrueSchool Studio. Called SPARK, these studios focus on student-centered design and solution-creation for education. Participating educators will learn empathy methods for student-centered design, practice prototyping, and engage like-minded colleagues in discussion around innovative solutions to solve real problems and improve outcomes for students. There is limited space available (only 50 seats per studio) and registration is first-come-first served. Sign up here to reserve your spot!
The SPARK Studios will be:
1) May 5 (Catholic schools only) from 5:30-8pm at the Center at Cathedral Plaza: 555 W. Temple St. Los Angeles, CA 90012
2) May 6 (open to all schools) from 5:30-8pm at Annenberg Community Beach House: 415 Pacific Coast Highway Santa Monica, CA 90402
The studios are open to educators from schools in LA County with more than 50% of students qualifying for free or reduced lunch.
​​Registration starts at 5:00pm and dinner will be provided from 5:30-6:00pm. SPARK will start promptly at 6:00pm.
What to Expect
These sessions are a great introduction to design thinking for educators. Plus, this program provides a head start for educators seeking to personalize their classroom learning environments and/or integrate more student-centered practices in the school year ahead. You are welcome to attend solo or to bring a fellow faculty/staff member from your school to brainstorm ideas together! We encourage you to share this opportunity with colleagues. ​
For questions, please reach out to Maggie Riddell of TrueSchool at riddell@trueschoolstudio.com or Jaime Kalenik of the Riordan Foundation at jkalenik@riordanfoundation.org.
Thank you!